The Raven
Designed by John Winters
Liverpool, Nova Scotia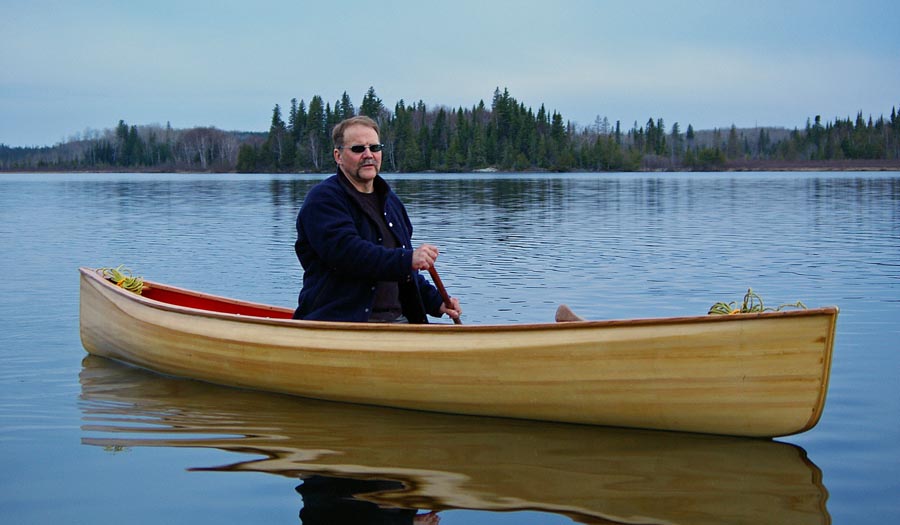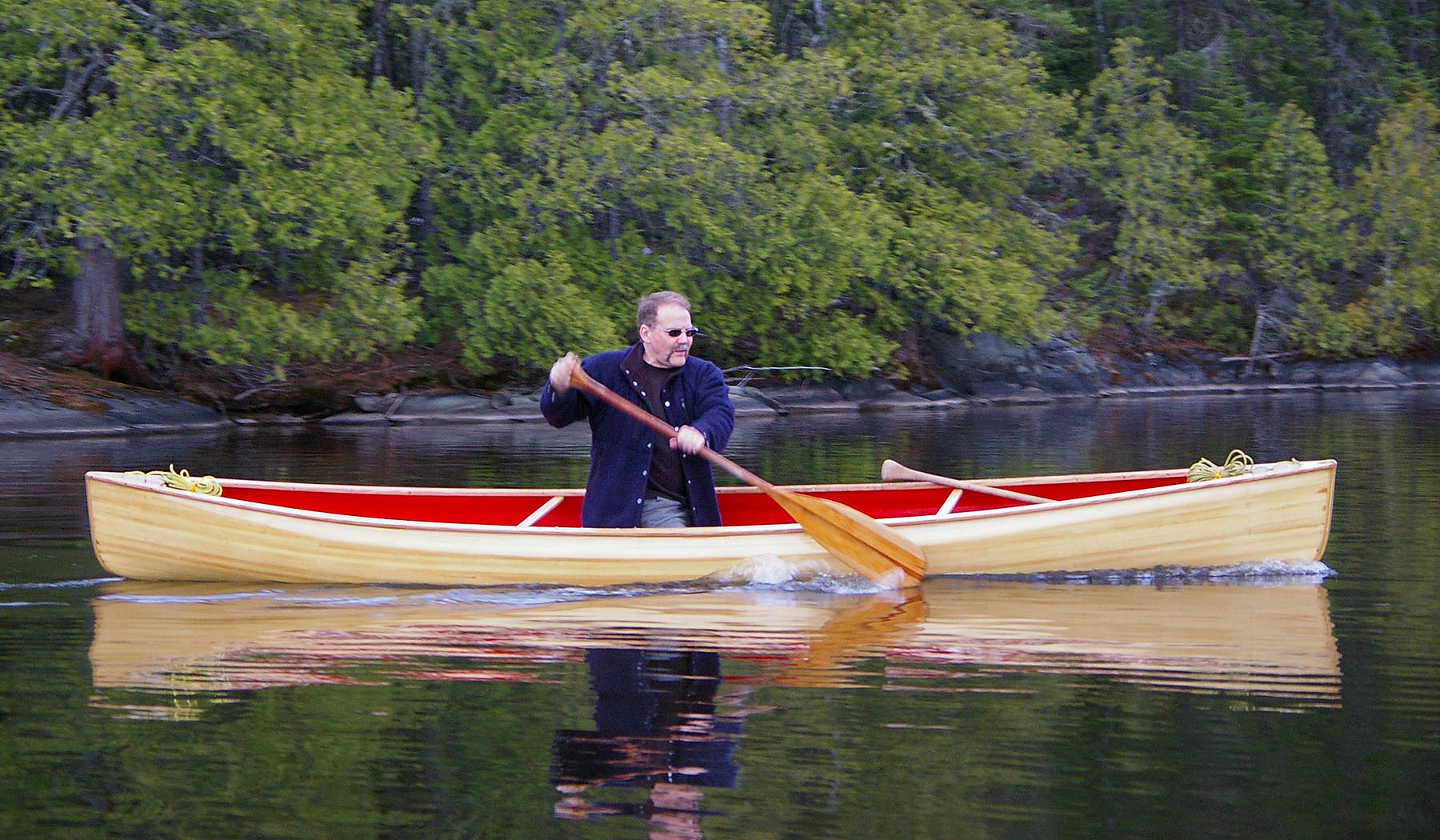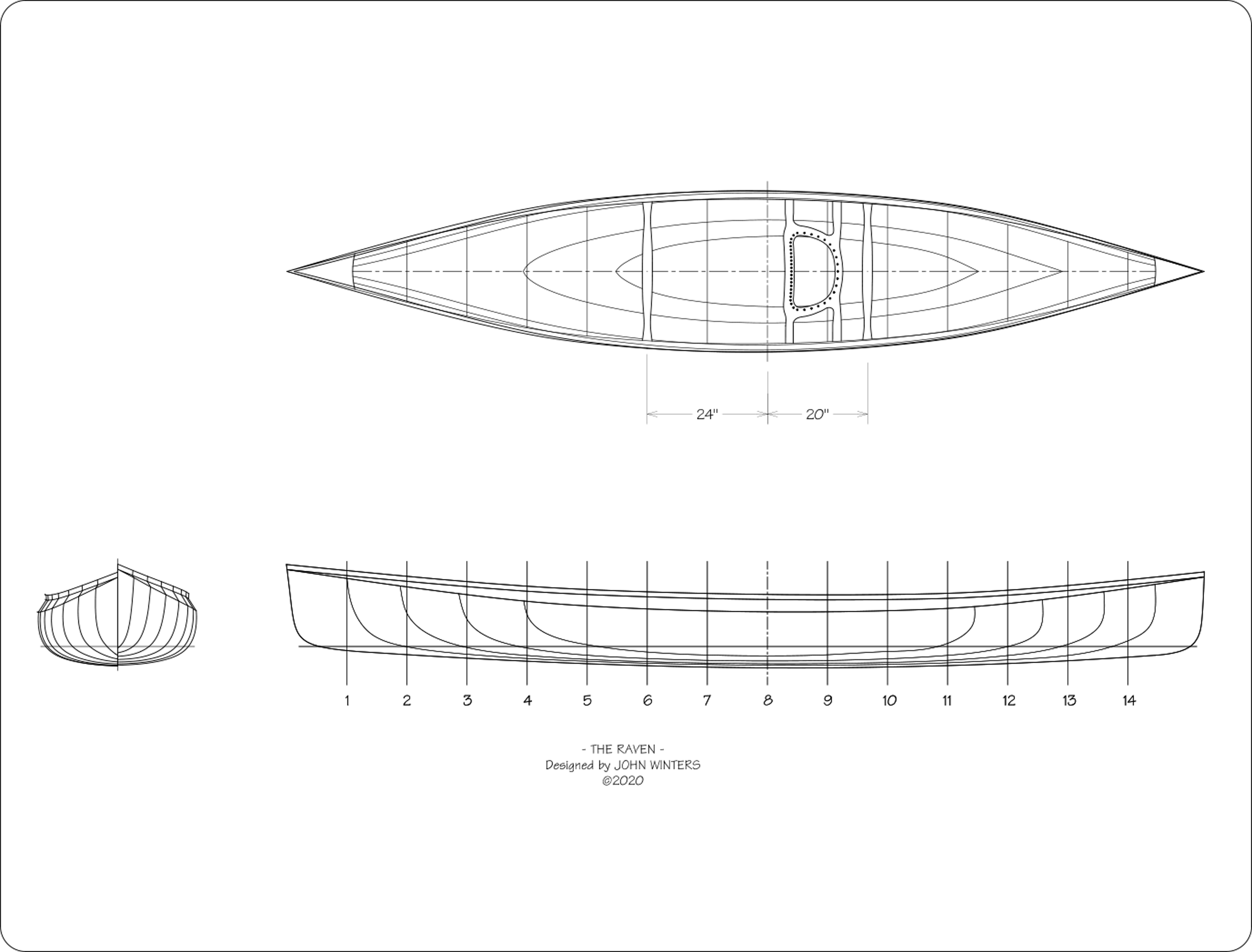 Raven Dimensions
Overall Length
15'4"
Waterline Length
14'-6"
Max. Beam
32-1/4"
Waterline Beam
29"
Bow Height
21"
Center Height
14"
Stern Height
19"
Draft
3.2"
Bow Rocker
3"
Stern Rocker
2.5"
Ideal Load Range
180-340 lbs.
---
The Raven
Big, roomy and stable, yet quick and maneuverable - the Raven seems most at home on whitewater rivers but also handles nicely in open water. For paddlers who take long trips with a strong whitewater emphasis, or those who like solo paddling but aren't comfortable in tippy, small boats, the Raven is just the ticket.
The plans for the Raven now include full-sized paper templates of all stations including a rich amount of detail, on three full-sized 34" x 44" sheets. Also included is a downloadable file with a great deal of additional information, including CNC Router-ready DFX files for cutting out all the stations on two sheets of 4' x 8' MDF boards, our exclusive Builder's Notes, and step-by-step photos of how to strip the chine, making this once tricky step fairly easy.
The Raven pictured above was built by Rob Haslam, of Geraldton, Ontario. Rob is a teacher, and an avid paddler and canoe builder, who has built numerous of our canoes!



---
Order Raven Plans
Return to see other available Models.
---